Study Mode
Online
Online Electrical Engineering
Online Electronic Engineering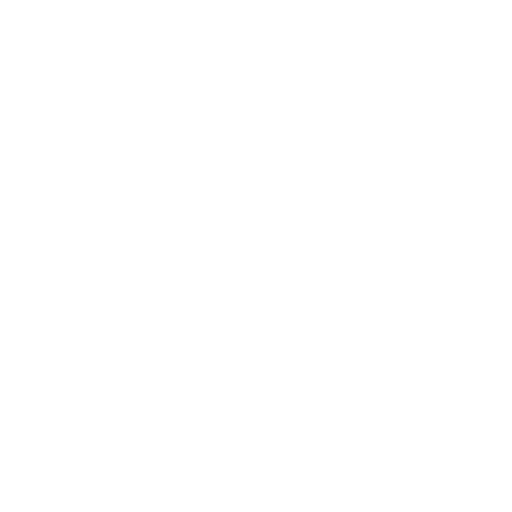 Course Type
Electrical Engineering
Electronic Engineering
Undergraduate Certificate

Course Overview
Electrical and electronics engineering deals with areas such as designing new systems, testing equipment, and working on a wide range of components and systems, including communications systems, power plants, electrical machines, navigation systems, and electrical systems for automobiles and aircraft. Upon completion of this undergraduate certificate, you will have fundamental knowledge, skills, and understanding of the electrical and electronics engineering discipline. You will be able to apply engineering mathematics, electrical circuit theory and analysis, electronic fundamentals and AC/DC motor fundamentals that have been contextualized for engineering applications.
Unfortunately, this course isn't scheduled at the moment.
Please see our Undergraduate Certificate in Electrical Engineering as an alternative. This course is available and the next intake date is shown on the linked page. 
Program Details
The field of electrical and electronics engineering concerns with the study of electrical systems and the application of electronics in the systems. Essential to our modern infrastructure and conveniences, electrical and electronics engineers employ their skills across a large number of specializations, including the design of household appliances, lighting, building wiring, telecommunication systems, robots, power generation, transmission, distribution, and utilization.
With this qualification, you will have acquired the essential knowledge which underpins both this and other fields of engineering.
You must complete 12 credit points comprising four core units. There are no electives in this program. The full-time program duration is six months over 1 semester (or part-time equivalent). For further study, graduates may consider EIT's Bachelor of Science (Electrical Engineering)
| | | |
| --- | --- | --- |
| Unit Code | Subjects | Credit Points |
| BSC101C | Engineering Mathematics 1 | 3 |
| BSC102C | Electrical Circuit Theory and Analysis | 3 |
| BEE106S | Fundamentals of Electronics | 3 |
| BEE108S | Direct Current and Alternating Current Motors | 3 |
Upon completion of this undergraduate certificate, graduates will have communication (oral and written) skills to investigate, analyse and present technical ideas, information and solutions on electrical and electronics engineering problems and projects in a professional, independent and organised manner within the professional engineering domain.
Graduates of this program will be able to identify, critically analyse and creatively solve intellectually complex, specialised professional engineering problems relevant to electrical and electronics engineering, underpinned by critical analysis, innovation, self-reflection, research, evaluation, synthesis, accountability, and sound engineering judgement of solutions relevant to the Professional engineering domain.
Graduates will also apply complex problem-solving methods to solve circuit analysis and design problems. Graduates will be able to select appropriate electronics and motor devices for engineering applications.
Entry is available to applicants who hold one of the following:
A Year 12 Australian Senior Certificate of Education (or equivalent for International Students), completed within the past 3 years, with a minimum score of 60% in Maths.
Applicants who have completed Year 12 (or equivalent for International Students) more than 3 years ago are required to also demonstrate 2 years of relevant work experience in the field of study applied for; OR
A relevant Engineering AQF Certificate IV (or equivalent overseas qualification) with successful completion of all Maths units/modules and 2 years relevant work experience in the field of study applied for; OR
An Engineering AQF Diploma (or higher) (or equivalent overseas qualification) with successful completion of all Maths units/modules.

English Language Proficiency Requirements:
Entry to this course requires demonstration of English language proficiency at the level of an IELTS overall score of at least 6.0 (with no individual band score less than 5.5).
The methods of satisfying these English language proficiency requirements are generally through (but not limited to):
An Australian Senior Certificate of Education or equivalent
A specified level of achievement in a recognised English language test, such as IELTS (or equivalent as outlined in the EIT Admissions Policy).
Satisfactory completion of another tertiary course offered in English
Work history in an organisation where English is the language of communication

Note: All applications will be assessed on a case-by-case basis.
Please check the Documentation Guidelines for your application.
For full current fees in your country go to the drop down filter at the top of this page or visit the Fees page.
Payment Methods
Learn more about payment methods, including payment terms & conditions and additional non-tuition fees.
Like all Australian higher education providers and universities, EIT programs are accredited by the exacting standards of the Australian Government's Tertiary Education Quality and Standards Agency (TEQSA). The Undergraduate Certificate is a new, formally recognized qualification that has been added to the Australian Qualifications Framework (AQF). Its indicative AQF equivalence is AQF level 6.
Find out more about country-specific accreditation and professional recognition.
This course is classified as Level 6 under the Australian Qualifications Framework (AQF).
Students who have an undergraduate certificate in electrical and electronics engineering can enhance their ability and knowledge in the electrical & electronics engineering field, enabling them to gain and hold employment.
Graduates will be able to work in a wide range of electrical and electronics design, motor operation and control, power systems and mining industries in junior, technical support and entry level roles.
Further study pathway with EIT would be the Bachelor of Science (Electrical Engineering) -> Master of Engineering (Electrical Systems) -> Doctor of Engineering.
Our undergraduate certificates take six months to complete full time. Students are expected to spend approximately 10-15 hours per week per unit learning the program material and completing assessments. This includes attending tutorials.
You must submit your application at least one week prior to the start date to be considered for your desired intake.
A census date is the date at which an enrolment is considered to be final. Any withdrawal you make after the study period census date will incur an academic penalty (for example, a fail grade) and a financial penalty (for example, no refund of your student contribution or tuition fees). See our current census dates.
Any student has a right to appeal a decision of the Engineering Institute of Technology (EIT) or any member of the institute's staff. EIT has a comprehensive Policy on Appeals and Grievances to assist students.
Why EIT?
We are one of the only institutes in the world specializing in engineering.

Industry-Oriented Programs

Industry Experienced Lecturers

World-Class Australian Accredited Education

Unique Delivery Model