Study Mode
Online
Online Electrical Engineering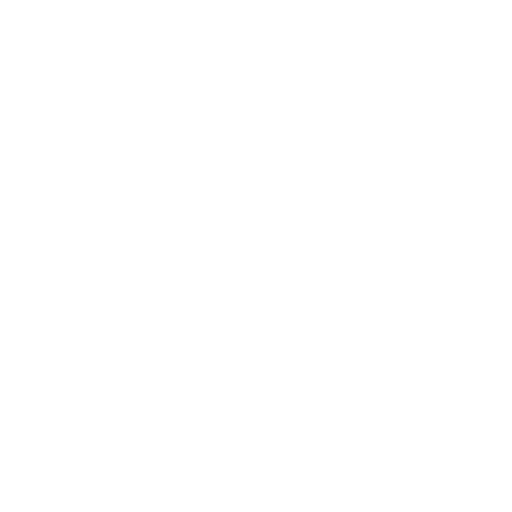 Course Type
Professional Certificate
Electrical Engineering

Course Overview
The course mainly focusses on Earthing, Bonding, Lightning, and Surge Protection. The objectives cover the basic principles and importance of earthing, how to test/earth certain equipment, the different types of earthing system in depth, followed by lightning and surge protection on various locations.
Earthing and Lightning Protection Course Benefits:
Receive a Certificate of Completion from EIT.
Learn from well-known faculty and industry experts from around the globe.
Flexibility of attending anytime from anywhere, even when you are working full-time.
 Interact with industry experts during the webinars and get the latest updates/announcements on the subject.
 Experience a global learning with students from various backgrounds and experience which is a great networking opportunity.
Gain fundamental knowledge about Earthing, Bonding, Lightning, and Surge Protection.
Study the basic principles of earthing, types and components of earthing and surge protection systems.
Learn the latest industry standards and procedures for earthing and lightning protection.
Get information on the best practices on earthing for mitigation against effects of faults and lightning strikes.
Course Details
The course will commence by defining earthing and reviewing basic earthing needs followed by the basic principles of earthing. The components of earthing system and types of earthing system will be discussed to get a deeper understanding of earthing application. Adding to this, Earthing in Substation and UPS Earthing will be reviewed.
The second part of the course gives an exposure to Lightning. It discusses Lightning effects, including the vital topics such as Lightning safety, Lightning protection of structures, and Lightning protection of electrical lines and substations, which are crucial to protecting various components from lightning and its adverse effects. Adding to the Lightning, the topic Surge Protection will be explained, which involves the protection of electrical lines from other sources of lightning such as surges, transient voltages, electrical faults, switching, etc. Towards the end Maintenance of lightning protection systems, Safety regulations and Standards will be studied.
Module 1: Introduction and Earthing Basics
Objectives of earthing
Defining earthing
Principle of earthing
Module 2: Components of Earthing Systems
Earth electrode (rods, tapes, etc.)
Main earthing terminals or bars
Earthing conductors
Protective conductors
Equipotential bonding conductors
Module 3: Types of Earthing and Earthing Systems
Solid-earthed neutral
Unearthed neutral
Resistance-earthed neutral. Low-resistance earthing. High-resistance earthing.
Reactance-earthed neutral
Using earthing transformers
MEN system
Module 4: Substation Earthing
Need of earthing in substation
Earthing of insulator
Earthing of current transformer
Earthing of isolator
Earthing design
Module 5: Earthing in UPS
Points to be taken care while earthing UPS
Transformer-based/transformer-less UPS with bypass
Transformer-based UPS without bypass
Transformer-less UPS without bypass
UPS with Isolated bypass
Module 6: Lightning Physics and Effects
The physics of lightning
Effect of lightning strike on objects on the ground
Indirect effects of lightning
Effect of lightning strike on electrical installation
Module 7: Introduction To Lightning
Lightning protection basics
Lightning protection system for a building or structure
Lightning detection and warning systems
Role of grounding in lightning protection systems
Module 8: Safety Regulations and Standards
Human safety aspects
Importance of lightning detection
Standards and Codes of Practice
Risk of lightning strike – statistics
Risk assessment approach
Personnel safety measures against lightning strike
Module 9: Lightning Protection of Structures
Basics of lightning protection of structures
Lightning protection levels
Lightning protection system design approach
Main components of a lightning protection system
Materials used in lightning protection systems
Module 10: Lightning Protection of Electrical Lines and Substations
Effect of lightning strike on electrical installations
Protection of electrical lines
Protection of electrical substations
Module 11: Surge Protection
Surges and surge protection
Principle of surge protection
Surge protection devices
Positioning and selection of lightning/surge arrestor
Module 12: Maintenance of Lightning Protection Systems
Introduction to lightning protection systems maintenance
Need for maintenance
Maintenance activities
Review questions/exercises
This course is designed for personnel who want to understand earthing, its types, components of earthing system, and lightning protection. Those who will benefit the most from this course include the following: 
Electrical and Instrumentation Technicians

Electrical Engineers

Instrumentation and Control Engineers

Electrical Inspectors

Consulting Engineers 

Project Engineers

Maintenance Engineers

Electrical Contractors 

Safety Professionals

Consulting Engineers

Electricians

Power System Protection and Control Engineers 

Building Service Designers 

Data Systems Planners and Managers  
To obtain a certificate of completion for EIT's Professional Certificate of Competency, students must achieve a 65% attendance rate at the live, online fortnightly webinars. Detailed summaries/notes can be submitted in lieu of attendance. In addition, students must obtain a mark of 60% in the set assignments which could take the form of written assignments and practical assignments. Students must also obtain a mark of 100% in quizzes. If a student does not achieve the required score, they will be given an opportunity to resubmit the assignment to obtain the required score.
Please select the country you live in from the drop-down menu to see the current fees in your region.
Payment Methods
Learn more about payment methods, including payment terms & conditions and additional non-tuition fees.
Deepak Pais is a highly experienced electrical engineer who has worked across the globe. His career has spanned multiple industries, including zinc mining and smelting, marine and logistics, automobile, and electricity distribution.
Learn about our instructors.
Power System Engineers
Principal/Senior Earthing Engineer
Electrical Engineer
Power Engineer
Senior Electrical Designer
Earthing & Bonding Engineer
Instrumentation & Control Engineer
Installation Engineer
Consulting Engineer
You are expected to spend approximately 5-8 hours per week learning the course content. This includes attending fortnightly webinars that run for about 90 minutes to facilitate class discussion and allow you to ask questions. This professional development program is delivered online and has been designed to fit around full-time work. It will take three months to complete.
Registrations are open for our upcoming intakes. Please ensure you book your place at least one week before the start date of the program.
Why EIT?
We are one of the only institutes in the world specializing in engineering.

Industry-Oriented Programs

World-Class Australian Accredited Education

Industry Experienced Lecturers

Unique Delivery Model