Study Mode
Online
Online Electrical Engineering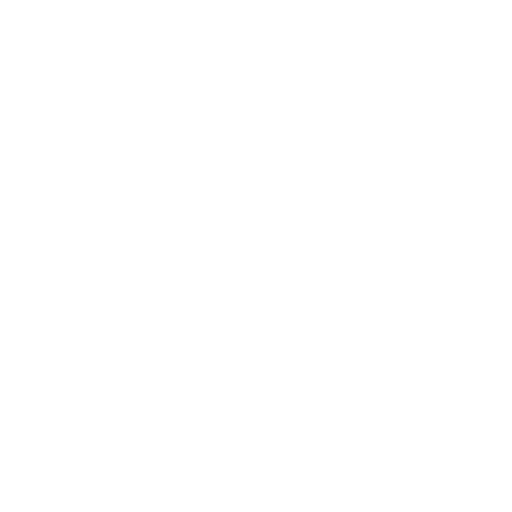 Course Type
Professional Certificate
Industrial Automation, Instrumentation and Process Control
Electrical Engineering

Course Overview
This professional development course is designed for engineers and technicians who need to understand the basics of electrical engineering, the fundamentals of electrical design, and how to integrate electrical engineering knowledge into the other disciplines within a corporation.
Course Benefits
Receive a Certificate of Completion from EIT.
Learn from well-known faculty and industry experts from around the globe.
Flexibility of attending anytime from anywhere, even when you are working full-time.
Interact with industry experts during the webinars and get the latest updates/announcements on the subject.
Experience a global learning with students from various backgrounds and experience which is a great networking opportunity.
Understand the basics of electrical engineering, the fundamentals of electrical design, and the integration of electrical engineering knowledge into the other disciplines.
Learn to examine AC & DC motors and review electrical lighting and illumination.
Gain in dept understanding on key concepts of earthing (or grounding) with a strong focus on safety issues, transformers, and power system components in terms of isolators, fuses, and circuit breakers.
Broaden your perspective on areas of electrical engineering safety like electrical power system protection, electrical safety, and customer installations.
Course Details
This course will begin with a review of basic electrical circuits and electrical laws. You will learn about the fundamental principles of electrical generation, transmission, and distribution. We will then cover electrical distribution in further detail. Electrical measurements, as applied to single-phase and three-phase systems, will be reviewed.
We will cover earthing (or grounding) with a strong focus on safety issues, before we examine transformers, with an emphasis on power transformers as used in the electrical distribution industry. Power system components in terms of isolators, fuses, and circuit breakers will also be discussed.
The course examines AC and DC motors and reviews electrical lighting and illumination concepts. The impact, especially in the modern world of power electronics, is discussed with a demonstration of the possible unpleasant harmonics that can arise from using this powerful technology.
This then leads to the subject of dealing with power quality. Three major topics covered are electrical power system protection, electrical safety, and customer installations. We will also discuss load forecasting, substation automation, the smart grid, industrial data communications, and carbon trading.
This course is not designed to make you a professional engineer; however, it can help broaden your perspective on different areas of electrical engineering. It will give you valuable skills in relation to electrical engineering, to help you become more productive and safer in your career, and in working with electrical engineers, technicians, and managers.
The course is composed of 12 modules, covering the essential concepts of electrical engineering, including basic electrical circuits and laws, electrical generation, transmission and distribution, earthing, power systems, electrical lighting and illumination, and power quality.
Module 1: Basic Concepts
Basic theory of charges and current flow
Electrical parameters – voltage, current, resistance, inductance, capacitance, power, energy, and frequency
OHMS law and electric circuits
Single-phase and three-phase systems
Module 2: Electrical Generation, Transmission and Distribution
Various forms of energy and energy conversion
Conventional power sources – coal-fired, hydro and nuclear power plants
Renewable power sources – solar, wind, biomass
Transmission and distribution of electricity
Module 3: Electrical Distribution
Electrical distribution systems
Substations and step down transformers
Distribution substations
Distribution feeder supply configurations – radial, ring and mesh networks
Switchgear construction and components
Module 4: Electrical Measurements and Instrument Transformers for Switchgear
Measurement of electrical parameters
Basics of smart metering
Instrument transformers for switchgear metering and protection
Module 5: Transformers and Earthing Considerations
Fundamentals of transformers
Construction of transformer
Transformer types
Transformer accessories
Need for earthing, direct and indirect shocks, touch and step potential
Transformer earthing considerations
Earthing system components
Measurement of earth resistance
Lightning protection
Module 6: Faults, Fuses and Circuit Breakers
Electrical faults
Fuses
Isolation, switching, and tripping
Medium voltage circuit breakers
Module 7: Electrical and Rotating Machines – AC & DC
Basic theory of rotating machines
DC machines
Single-phase and three-phase AC machines
Synchronous machines
Module 8: Electrical Lighting and Electrical Heating in Industries
Luminaire concepts
Types of lamps used in industries
Types of heating
Welding and electric arc furnaces
Module 9: Power Electronics Basics and Power Quality
Semiconductor devices, rectifiers, and inverters
AC Motor control, soft starters and variable speed drives
Power quality problems – Voltage and frequency variations, interruptions, lighting, surges, and harmonics
Power quality improvement and harmonic mitigation
Module 10: Power Systems Protection and Electrical Safety
Protection system basics including relays
Arc flash hazards and arc flash mitigation
Safety through better design, installation, and training
Compliance with company policy and safety legislation
Module 11: Customer Installations and Contractual Aspects
Customer connections, metering, and tariff structures
Specification and procurement of equipment
Equipment installation, commissioning and defect identification
Contractual matters
Certificate of compliance
Module 12: Load Forecasting, Planning and Project Evaluation
Load forecasting and forward planning
Supply and demand-side management
The smart grid
Substation automation
Carbon credit
Graduates of the Professional Certificate of Competency in Electrical Power System Fundamentals for Non-Electrical Engineers will be able to:
An appreciation of the electrical engineering design concepts
Able to describe the core components of electrical power systems ( generation, transmission and distribution)
Explain the operating principles , construction and performance of synchronous machines
Understand faults in power systems, apply power system protection and electrical safety concepts
Describe, understand and explain the importance of power quality
Have an appreciation and basic understanding of load forecasting and planning
To obtain a certificate of completion for EIT's Professional Certificate of Competency, students must achieve a 65% attendance rate at the live, online fortnightly webinars.  Detailed summaries/notes can be submitted in lieu of attendance.  In addition, students must obtain a mark of 60% in the set assignments which could take the form of written assignments and practical assignments. Students must also obtain a mark of 100% in quizzes.  If a student does not achieve the required score, they will be given an opportunity to resubmit the assignment to obtain the required score.
Please select the country you live in from the drop-down menu to see the current fees in your region.
Payment Methods
Learn more about payment methods, including payment terms & conditions and additional non-tuition fees.
Deepak Pais is a highly experienced electrical engineer who has worked across the globe. His career has spanned multiple industries, including zinc mining and smelting, marine and logistics, automobile, and electricity distribution.
Learn about our instructors.
You are expected to spend approximately 5-8 hours per week learning the course content. This includes attending fortnightly webinars that run for about 90 minutes to facilitate class discussion and allow you to ask questions. This professional development program is delivered online and has been designed to fit around full-time work. It will take three months to complete.
Registrations are open for our upcoming intakes. Please ensure you book your place at least one week before the start date of the program.
Why EIT?
We are one of the only institutes in the world specializing in engineering.

Industry-Oriented Programs

World-Class Australian Accredited Education

Industry Experienced Lecturers

Unique Delivery Model